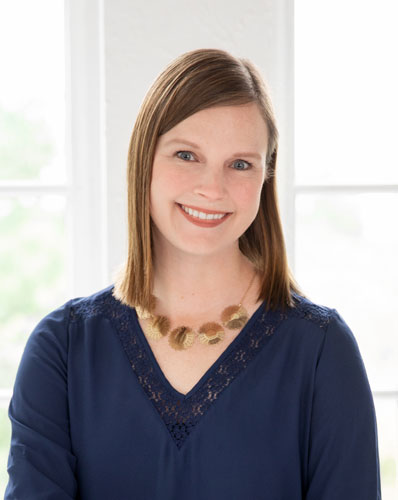 Laura Parks, MD
Affiliations
Menorah Medical Center
Credentials and Education
Obstetrics and Gynecology – Board Certified
Saint Louis University, Residency (2008)
University of Kansas School of Medicine, Graduate Degree (2004)
University of Kansas, Undergraduate Degree (1998)
Languages
English
French
Biography
Laura Parks, MD, is a board-certified physician specializing in obstetrics and gynecology with Town Plaza Women's Health. She is affiliated with Menorah Medical Center.
Dr. Parks is excited to take care of patients of all ages from infancy to menopause. She has special interest in pediatric and adolescent gynecology. She is one of the few physicians in Kansas with a Focused Practice Designation in pediatric and adolescent gynecology. This means that with additional training and education, she then went on to obtain certification from the National Board in this field. She is passionate about teaching and instruction and has been recognized with many honors and awards throughout her years of experience. She continues to give lectures in topics on obstetrics and gynecology nationally and has published numerous chapters and articles.
Dr. Parks earned her medical degree from the University of Kansas School of Medicine, and completed her residency in obstetrics and gynecology at Saint Louis University. She also served as Administrative Chief Resident at Saint Louis University. She then trained with a world renowned pediatric and adolescent gynecologist at Washington University in St. Louis for two years. She is a fellow of the American College of Obstetrics and Gynecology, the North American Society for Pediatric and Adolescent Gynecology, and the Association of Professors of Gynecology and Obstetrics. Dr. Parks is also an examiner for the American Board of Obstetrics and Gynecology during the oral board exam for candidates to obtain board certification in obstetrics and gynecology.

Care Philosophy
I believe that my ability to take care of my patients from infancy through menopause gives them a sense of stability through natural transitions all women face. I feel honored to be able to take care of young girls, women who need well checks and contraception, pregnancies, and menopause. I love to educate teens and women about their bodies to empower them to take care of their health. I believe it is important for patients to be heard and, with shared decision-making, I help my patients make the best possible decisions about their healthcare and bodies. I am a native of Kansas City growing up in Olathe, Kansas. I am married and have two wonderful children. I enjoy traveling, watching my kids dance and play sports, and baking and decorating cakes.