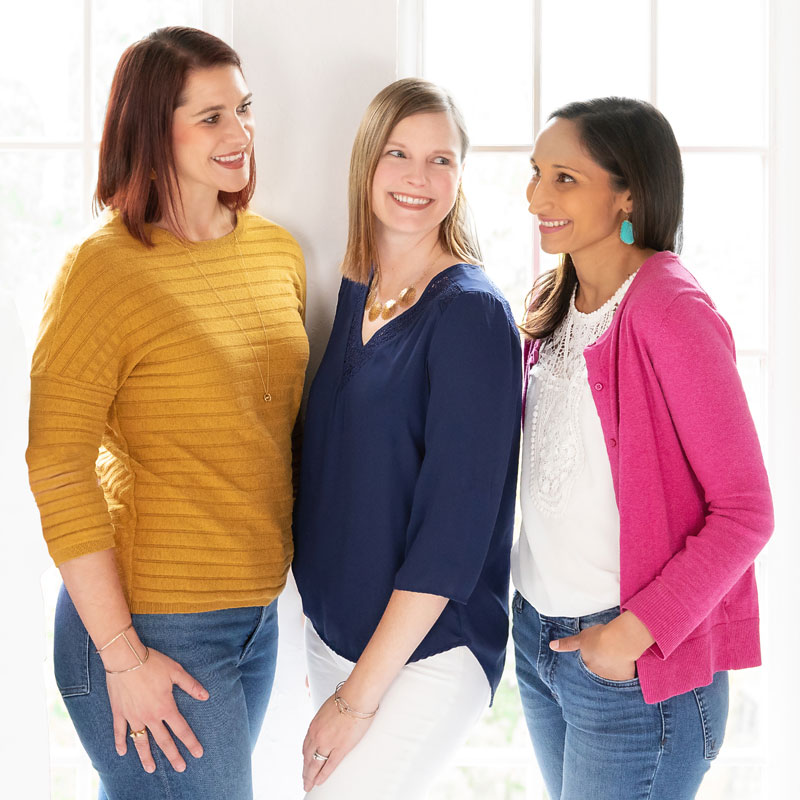 Compassionate, Comfortable, and Comprehensive Female Health Care
Town Plaza Women's Health is a warm, personalized place to receive the best possible OB/GYN care. The founding physicians came from a large academic setting where individualized care and continuity of care were lacking. A vision solidified as the doctors discussed their mutual desire to establish a practice that:
Provides a cozy, intimate setting
Offers compassionate care and consideration for each patient
Appreciates and treats each patient as a whole person
Ensures doctors and support staff are familiar with each patient's needs
Discusses the pros/cons/risks/benefits of health conditions to empower patients in their decision making
Offers access to same or next day appointments for urgent issues
Recommends partner specialists for collaborative care when necessary
While all the doctors came together over a similar operating philosophy, they each bring different qualities to the table. Patients benefit from the diverse pool of subspecialities because the doctors confer with each other when necessary. The goal is for every patient, whether obstetric or gynecologic, from pediatric through menopausal, and inclusive of all demographics and sexual orientations, to receive top-notch health care. The doctors are devoted to offering personalized care, going so far as to limit the number of doctors and patients in the practice.
Welcoming patients of all backgrounds and providing compassionate care to help each patient achieve optimal health.