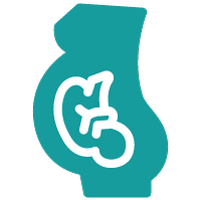 MINIMALLY INVASIVE GYN TREATMENT
PEDIATRIC & ADOLESCENT GYN
Welcome To Our Practice
Town Plaza Women's Health is a full-spectrum obstetrics and gynecology practice established in 2021. The founding physicians – Drs. Natasha Ahmed, Sarah Baldassaro, and Laura Parks – met in academia. They wished to break away from the institutional model and, instead, provide patients with an OB/GYN "home." Their boutique approach provides individualized care in an intimate setting, whether visiting their Prairie Village or Overland Park location.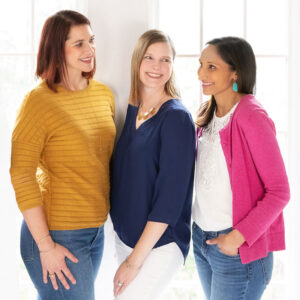 These founding physicians hold a unified vision of providing compassionate, comfortable, and comprehensive OB/GYN care. Each doctor takes time to fully understand the needs, concerns, beliefs, and goals of each patient for a personalized approach. As females and working moms, they identify with their patients and understand the importance and difficulty of balancing self-care with caring for a family.
All employees, including new doctor hires and support staff, believe in patient advocacy and empowering girls and women to have control over their own bodies. Patients feel comfortable their medical needs are met, regardless of which staff member is administering to them. Each doctor tells their patients, "I know that you will be taken care of with the same compassion and with the same degree of medical knowledge regardless of who you see here."
The doctors have experience treating female patients in every life stage, including pediatric and adolescent gynecology. They are LGBTQ+ friendly. The practice offers a full range of state-of-the-art obstetric and gynecological services. In addition to routine office visits and exams, the team offers fertility treatment, menopause management, STD counseling, genetic screening, and minimally invasive surgery.
Since inception, Town Plaza Women's Health has exerted great effort to make solid connections to community resources. They want to assist women in finding the resources needed for all aspects of their care, whether it be pelvic floor physical therapy, sex therapy, finding a community of similar moms, etc. The practice partners with Menorah Medical Center because the hospital is dedicated to offering a top-notch facility for delivering babies.
Town Plaza Women's Health is dedicated to the following operating principles:
Providing individualized, specialized, evidence-based medical care
Ensuring patients feel understood, heard, and have questions answered
Employing a caring, educated, and responsive staff
Creating transparency within the practice so patients are "known" across all staff
Supplying a comfortable, safe, intimate environment
Respecting the gender identity and demographic differences of all patients

Emphasizing patient education to promote empowerment and informed decisions
Respecting a patient's time, e.g., prompt communication, minimized wait time
Providing up-to-date, technologically advanced medical treatment
Dr. Parks is a very kind and holistic doctor that makes you feel comfortable going to see her. The new office is intimate and cozy making your visit much more enjoyable. It is easy to get in and make quick appointments to meet your needs. I highly recommend seeing Dr. Parks or any of the other physicians in the practice!
I was so impressed with Dr. Ahmed's exceptional skills, knowledge, communication, and willingness to go above and beyond for me. She made me feel comfortable and well-cared for as a patient. On a side note, their office and equipment is fully equipped with the most up-to-date technology.
Dr. Baldassaro and everyone at this office were great!!! Everyone I came into contact with were polite, courteous, and professional.  Dr. Baldassaro listened to every single concern and addressed each one. I would definitely recommend coming here for women's health.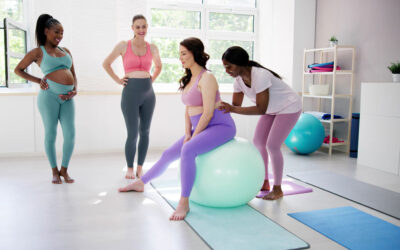 As an expecting parent, one of the most important things you can do for your baby's health and development is to prioritize good prenatal care. Prenatal care refers to the medical and emotional support you receive throughout your pregnancy to ensure a healthy outcome...
read more